Electronic Advertising Sign Assessments
INDEPENDENT. THOROUGH. CONSTRUCTIVE.
In response to an increasing interest in the installation of electronic advertising signs (digital signs), many government agencies and jurisdictions are adopting guidelines outlining a process to follow for the approval of any digital sign. These new guidelines often require safety reviews to be completed. These safety reviews are engineering studies that assess, based on several safety factors, the impacts on road users of installing new digital signs or converting existing static advertising signs to digital signs.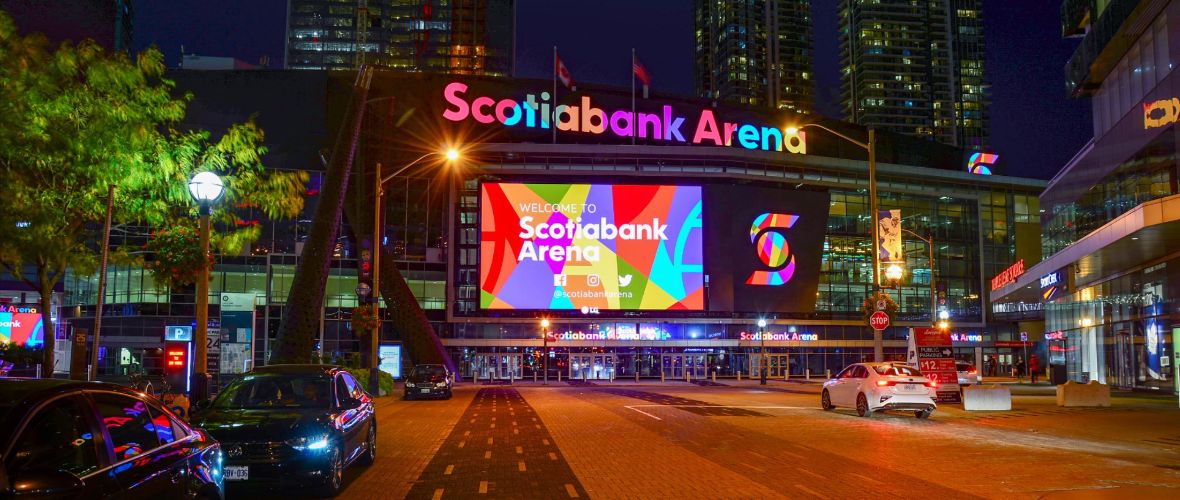 True North Safety Group's road safety experts have assisted numerous municipalities, advertising companies and other private entities in conducting safety studies of digital signs. Some of our recent clients include the City of Brampton, Pattison Outdoor Advertising, RCC Media, Maple Leaf Sports & Entertainment, and the Town of Oakville. 
Current/Recent Assessments:
Safety Evaluation of Electronic Advertising Sign | City of Windsor | 2022
True North Safety Group was retained by Pattison Outdoor Advertising to evaluate the proposed installation of a digital sign at 2780 Howard Avenue in Windsor, Ontario. The digital sign will have two faces in a V-shaped formation that will be facing northwest and southwest. Given the orientation of the sign, it will be visible mainly to motorists travelling northbound and southbound on Howard Avenue.
Safety Evaluation of Electronic Advertising Signs | RCC Media | 2021
Our experts conducted a safety assessment to determine the safety impacts of installing digital signs on nine CN Rail Overpasses in the City of Brampton. This safety assessment followed the methodology of the Transportation Association of Canada Digital and Projected Advertising Displays: Regulatory and Road Safety Assessments Guidelines.
Scotiabank Arena Reimagination Program - Safety Evaluation of Electronic Advertising Signs | Maple Leaf Sports & Entertainment | 2018
Our experts completed a safety impacts assessment of installing electronic advertising signs along the Gardiner Expressway near the Scotiabank Arena. This included:
A review of the proposed concept to determine the type, size and location of the subject billboards that are expected to be visible from the Gardiner Expressway.
A literature review of research studies that have evaluated the impact of roadside advertising on road safety.
A comprehensive assessment that compared the safety levels on the road sections located near the existing electronic signs of the Gardiner Expressway with the road sections impacted by the proposed billboard signs.
Safety Evaluation of Electronic Advertising Signs | Pattison Outdoor Advertising | 2018-2021
Our experts completed studies that evaluated the safety impacts of electronic advertising signs on motorists travelling through intersections and road segments. These safety reviews were completed for a total of four digital signs to be installed in Mississauga and Toronto.