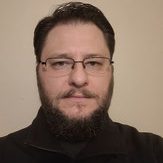 TNS Group welcomes Giovani Bottesini, our new Transportation Safety Engineer!
Giovani has over 12 years of experience in traffic engineering including consulting, public service at the municipal level, research and traffic enforcement. He holds a master's degree in transportation engineering from the Federal University of Rio Grande do Sul in Brazil and is a registered professional engineer in Ontario. He also holds the Road Safety Professional Level 1 certification from the Transportation Professional Certification Board.
In the words of our Director of Transportation Engineering, Pedram Izadpanah, "Giovani is a superb addition to our team. He brings a wide range of project experience from top-tier consulting firms and large Ontario municipalities." 
Welcome to the team Giovani!