This week we are in Winnipeg, Manitoba, for the 2023 ITE Canada/Canadian Association of Road Safety Professionals Joint Conference on Road Safety: Creating Impact Through Diversity.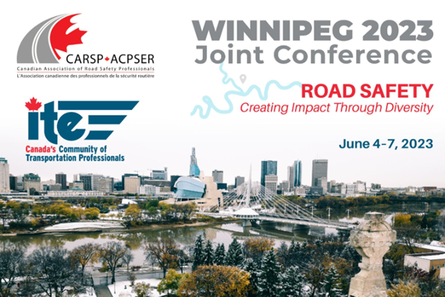 As a Silver Sponsor, TNS Group is presenting a curated session with presentations and a panel on Technology and Road Safety on Tuesday, June 6, at 10:40 AM in room York 2.
Our experts, Josée Dumont and Andrew Shan, are also presenting their ground-breaking work on the Safety Effectiveness of Leading Pedestrian Intervals - A Before and After Study Using Video Conflict Analysis. Be sure to attend this highly informative session on Tuesday, June 6, at 4:00 PM in room York 4.