Alexandre Nolet, M.Eng., RSP1, P.Eng.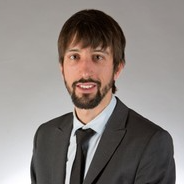 Director of Transportation Safety and Forensics
1 (647) 376-7553
1 (514) 665-8186
Alexandre Nolet, M.Eng., RSP1, P.Eng., is the Director of Transportation Safety and Forensics at True North Safety Group. He has over 15 years of experience in the transportation consulting industry where his focus has been on road safety audits, collision analysis, traffic operations, and risk management. Alexandre is licensed as a professional engineer in the provinces of Ontario, Québec, British Columbia, and Nova Scotia and has his Road Safety Professional, Level 1 certification.
At True North Safety Group, Alexandre focuses on safety consulting services and independent forensic investigations relating to transportation facility design, construction, operations, and maintenance. Alexandre has extensive expertise in in-service road safety reviews, conflict analysis, road safety audits, forensic investigations, railway crossing safety, and facility accessibility.
Alexandre has developed and provided several training workshops for transportation organizations and associations such as chapters of the Institute of Transportation Engineers (ITE), the Ontario Traffic Conference (OTC), the Canadian Urban Transit Association (CUTA) and the Quebec Transportation Association (Association québécoise des transports). Through formal workshops and conference presentations, he has experience preparing for and presenting to audiences with various levels of technical knowledge. He has developed and taught workshops on Safety AnalystTM, the fundamentals and applications of the AASHTO Highway Safety Manual (HSM), locating and designing transit stops for safety, bicycle facility safety and risk management, pedestrian facility safety, and safety at at-grade railway crossings.
Alexandre is a past-President of the Canadian Association of Road Safety Professionals (CARSP) and a member of the Institute of Transportation Engineers (ITE). He was recently the Chair of the CITE Accessibility committee, which undertook a state-of-the-practice review of accessibility guidelines in Canada.